Descrizione del prodotto
Monopotassium Phosphate MKP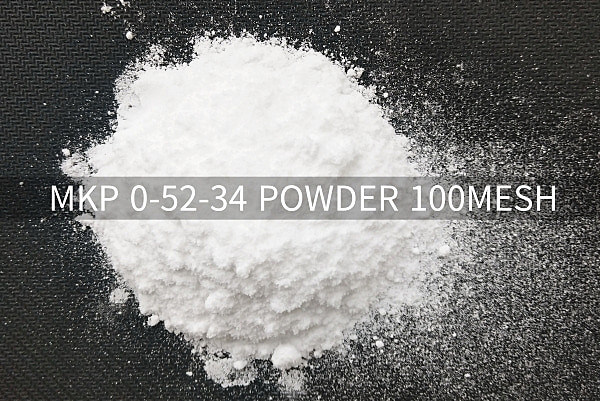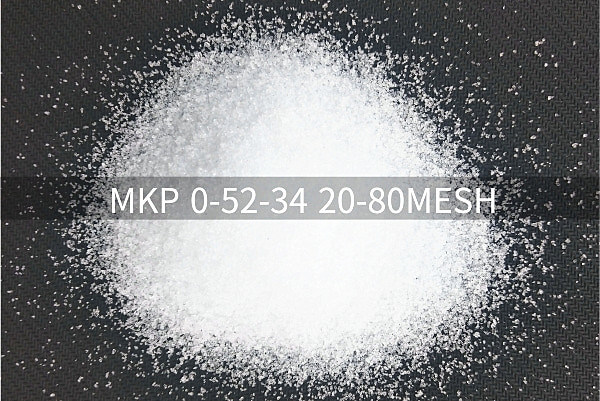 | | | | |
| --- | --- | --- | --- |
| No. | Specifications | Tech Grade | Food Grade |
| 1 | Main Content % ≥ | 99.0 | 99.0 |
| 2 | K2O % ≥ | 34.0 | 34.0 |
| 3 | P2O5 % ≥ | 52.0 | 52.0 |
| 4 | PH Of 1% Solution | 4.3-4.7 | 4.3-4.7 |
| 5 | Moisture % ≤ | 0.5 | 0.2 |
| 6 | Water Insoluble % ≤ | 0.1 | 0.2 |
| 7 | Chloride, As CI % ≤ | 0.05 | 0.05 |
| 8 | Arsenic, As AS % ≤ | 0.005 | 0.0003 |
| 9 | Heavy Metal, As Pb % ≤ | 0.005 | 0.001 |
| 10 | Fe % ≤ | 0.003 | 0.003 |
| 11 | Fluoride, As F % ≤ | - | 0.001 |
| 12 | Lead (As P) % ≤ | - | 0.0002 |
CAS No.: 7778-77-0
HS Code: 2835240000102
EINECS No.: 231-913-4
Chemical formula: KH2PO4
Molecular weight: 136.09
Standard HGT4511-2013(Tech grade) GB 25560-2010(Food grade)
Property: White or colorless crystals, soluble in water easily. Density is 2.338. Melting point is 252.6º C and PH Value of 1% solution is 4.5.
Application
1- Used to manufacture metaphosphate in medical or food industry.
2- Used as a high effective K and P compound fertilizer. It contains totally 86% fetilizer elements, used as a basic raw material for N, P and K compound fertilizer.
Packing
Plastic woven bag. Net weight 25 Kg. Store at a cool, dry and well ventilated place.
Company / Factory Show
Sichuan Luobu New Material Technology Co., Ltd. Is located in Shifang City, Sichuan Province, mainly engaged in research, development, production and sales of high-purity elements and compounds, surface functional materials, chemical additives and other new materials. As the Technology-based enterprises, we serve modern agriculture with modern materials, new technologies, and new technologiesSince its inception, we have adhered to the principle of " Science and Technology for Agriculture" , with the guiding ideology of quality service for agriculture, rural areas and farmers, we continuously innovate, pursue green, healthy, environmentally friendly and provide qualified products, courageously undertake social responsibility, extensively seek to cooperate with major research institutes and universities, adhere to the technical route, apply new materials & New technologies to agriculture, and make every effort to help our customers to increase production and income.
Based on the China agricultural current situation, we cater to the general trend of crop dusting, and apply new technology to solve slow dissolution of crop dusting fertilizer. We've achieved core technology in fertilizer instant dissolution, and successfully developed a special series of crop dusting fertilizer to for rapid dissolution at low temperature and high concentration, which significantly improved the efficiency of crop dusting. Welcome all friends around the world too work & Development together.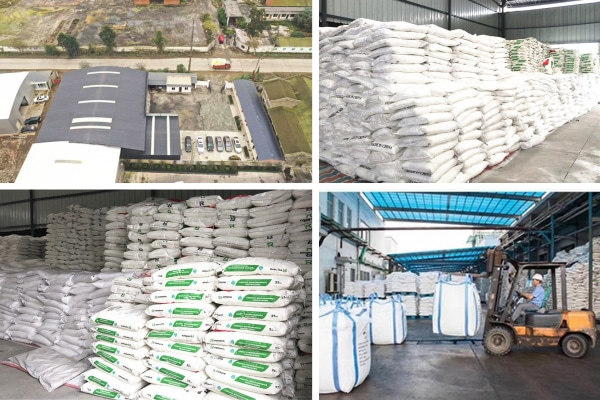 Shipment
1: It is about 5 hours from our factory to the nearest port Chongqing port.
2: FOB/CIF/CFR can be offered by us.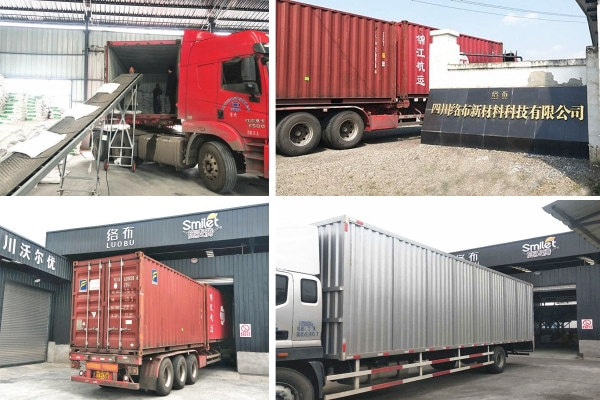 Exhibition
By take part in the exhibition, we have established business relationship with many customers from South Asia, Africa and South America.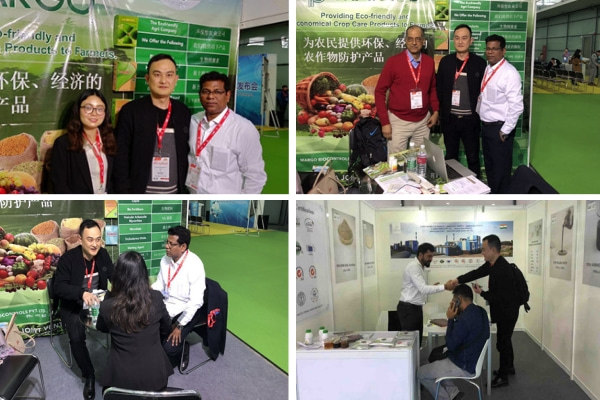 RFQ

Are you manufacturer or trading company?
We are manufactrurer and trading company and we can supply wide range phosphate products to you.
What is your sample policy?
Generally we supply free sample, the customer pay the delivery charge. But it can be dicussed.
Can I visit your company?
Yes. You are warmly welcome to visit us.
How long can I get the sample?
Generally 7-10 days.
What is the delivery time if I place order?
Generally 3-15 days depends on the order quantity.
What is the MOQ?
25 Mt.
Can I get a lower price if I order large quantity?
Yes. The price can be discounted.